What you can Find In the Store
Scoops | Milkshakes | Sundaes | Banana Splits | Floats | Ice Cream Cookie Sandwiches
Stop in and enjoy the largest variety of homemade premium ice cream in the Tampa area, made from fresh, local ingredients. We offer over 40 flavors every day – including classic favorites, dozens of rotating flavors, along with vegan and gluten-free options! Some of our most popular flavors are listed below.
Sunday – Thursday: 2-9pm Friday – Saturday: 2-10pm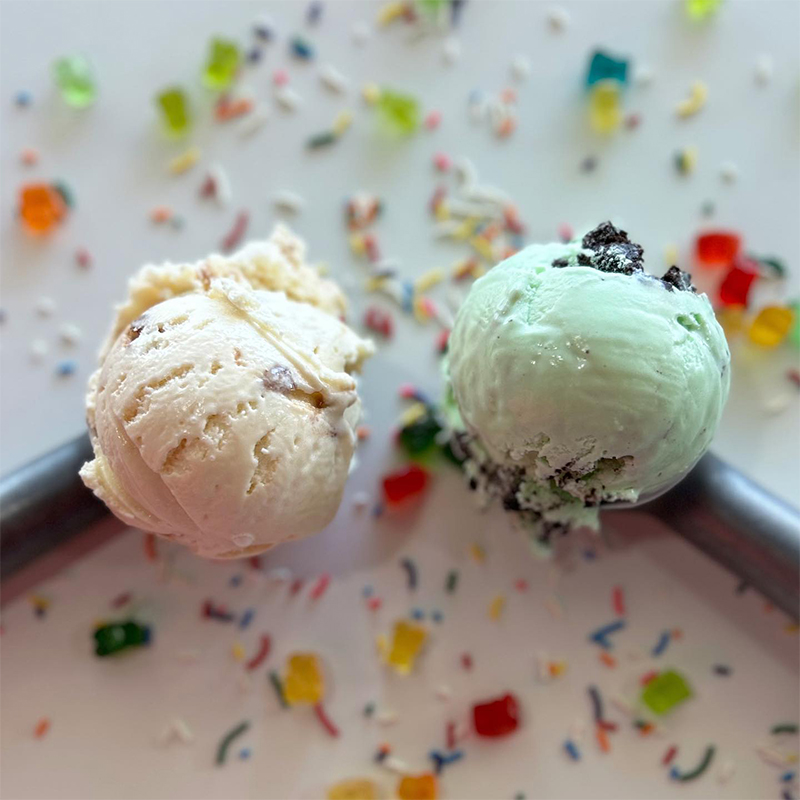 The Classics
Vanilla, Chocolate, Strawberry, Vanilla Chip, Cookies & Cream, Cookie Dough, Mint Chip, Cherry Vanilla, & more!
Kid favorites
Cake Batter, Smurf, Superman, Cookie Monster, Cotton Candy, Bubblegum, & more!
Specialty
Oreo Red Velvet, Peanut Butter Blast, Strawberry Cheesecake, Blueberry Cheesecake, Salted Caramel, Mississippi Mud Pie, Butter Pecan, Pralines & Cream, Pistachio, Banana, Mango, Coconut, Coffee, Kahlua, Rocky Road, Rum Raisin, Coconut Almond Joy & more!
Vegan
Vegan Chocolate, Watermelon Sorbet, Strawberry Lemonade Sorbet, Orange Sorbet, Pina Colada Sorbet, Vegan Pineapple, Vegan Strawberry, Vegan Cookies and Cream
*Some flavors rotate. Call ahead to make sure your favorite is available!
Find Us
15742 N Dale Mabry Hwy, Tampa, FL 33618, USA